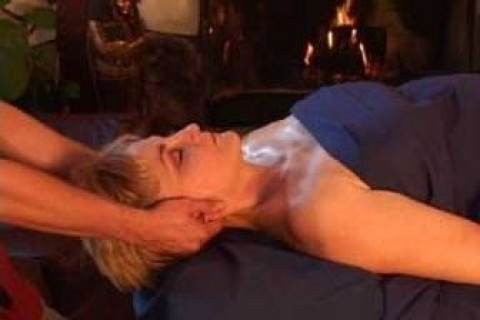 Since 2001, Mountain Mobile Massage & Spa has provided the best on-site massage & spa services the mountain communities have to offer. Wherever you're staying, we go there:
~Homes
~Vacation Rentals
~Hotels
~B&Bs
~Special events (wedding, retreat, reunions, party, sporting & more)
~Even campgrounds & RVs!
So how do our Mobile Massage services work you ask?
We provide you with everything to create a perfectly customized massage experience: high quality portable massage tables (w/warming pad), fresh linens, soothing music, a variety of aromatherapy oils, lotions…even warm neck wraps to help you relax. Your therapist(s) will exit the room before and after your treatment for privacy. After your treatment, you're probably in the mood to put on a robe and kick back…and you can! You enjoy more time relaxing and less time driving with Mountain Mobile Massage & Spa!
Looking to enjoy your massage treatment at a spa instead? You are invited to visit our mini-spa where we offer a variety of treatment rooms, a comfortable resting area, and gift shop.
By appointment only....to schedule please call/text, email or use our online contact form available on our website www.bigbearmassage.com
Specialties
Active Isolated Stretching
Acupressure
AMTA Member
And Much More. Custom Personalized Gift Certificates Available.
Aromatherapy
Back Massage
Chair Massage
Chakra Balancing
Corporate Chair Massage
Couples Massage
Cranio Sacral Therapy
CranioSacral (SM)
Credit Card
Deep Tissue
Deep Tissue massage
Energy Work
Event Chair Massage
Facials
Fibromyalgia Therapy
Foot Massage
Geriatric Massage
Gift Certificates Available
Headache Relief Massage
Health & Wellness
Hot Stone Massage
Hot Stone Therapy
IN-HOME Massage
Integrative Massage Therapy
Intuitive Bodywork
Life Coaching
Lymphatic Drainage
Member AMTA
Movement Education
Myofascial Massage
Myofascial release
On site chair massage
Outcalls. Gift Certificates.
Pregnancy Massage
Prenatal Massage
Pressure Point Therapy
Reflexology
Reiki
Repetitive Use Injury Technique RUIT
Shiatsu
Skin Care
Spa Treatments
Sports Massage
Swedish Massage
Thai Massage
Therapeutic Massage
TMJ Release
Trigger Point therapy
Yoga