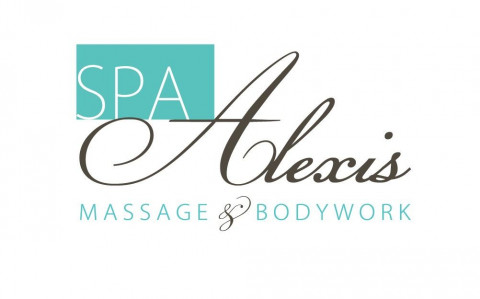 Spa Alexis Massage & Bodywork is an award winning massage clinic. Consistently recognized for best massage therapy 2015, 2014, 2013 and 2012. We provide advanced massage & bodywork utilizing integrative and innovative massage therapy styles to achieve healthy muscle tissue and body balance. Now located just outside downtown Bellevue and minutes from Seattle, all major freeways, airports, hospitals, Redmond, Kirkland and other local neighborhoods
Specialties
Active Isolated Stretching
Acupressure
Advanced Training In Oncology And Fragile Client Massage
Amino Neuro Frequency Therapy
Amino Neuro Frequency Therapy. Kinesio Taping
AMTA Member
And Much More. Custom Personalized Gift Certificates Available.
Aromatherapy
Ashi-Thai
Ashiatsu
Ashiatsu Barefoot Bar
Ashiatsu Deepfeet Bar Therapy
Back Massage
Biofreeze
Cancer/Oncology Massage
Cash
Certified
Certified In Pre/post Natal Massage
Chair Massage
Chakra Balancing
Clincial Muscular Therapy
Cold Treatments
Connective Tissue Therapy
Corporate Chair Massage
Credit Card
Deep Tissue
Deep Tissue massage
Energy Work
Essential Oils
Event Chair Massage
Fibromyalgia Therapy
Foot Massage
Gift Certificates Available
Hand And Foot Reflexology
Headache Relief Massage
Health & Wellness
Hot & Cold Stone Therapy
Hot Stone
Hot Stone Massage
Hot Stone Therapy
I Am Also A Certified Instructor Available For Teaching Classes
I Help Release The Sciatic Nerve.
Injury Treatment
Integrative Massage Therapy
Lymphatic Drainage
Lymphemeda Therapy
Massage Cupping
Medical Massage
Member AMTA
Mobile/Corporate/Ventura
Muscle Energy Technique
Myofascial Massage
Myofascial release
Myofascial Scar Release
Myotherapy
Neuro Kinetic Therapy
Neuromuscular
On site chair massage
Oriental Bodywork
Orthopedic Massage
Outcalls. Gift Certificates.
Pain Relief
Pregnancy Massage
Prenatal Massage
Reflexology
Reike
Reiki
Shiatsu
Sports Massage
Structural Integration
Swedish
Swedish Massage
Thai Massage
Therapeutic Massage
Therapeutic Touch
TMJ Release
Trigger Point therapy